10 best toys to keep kids entertained during February half term, chosen by a toys expert
The 10 best toys to add to your entertainment at half term, chosen by The Toyologist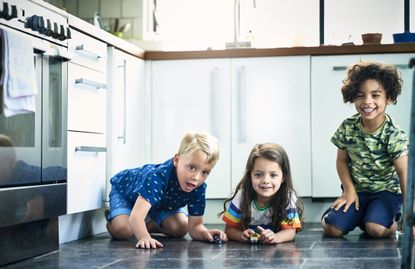 (Image credit: Future)
In the blink of an eye, another mini-break is upon us. A few days with the ankle-biters. Time to turn out all those un-opened or unplayed presents perhaps? It's an opportunity to look at any unused gifts and make fresh use of them this February half-term.
Perhaps you already own some toys that could be 'mashed-up' to create some new play patterns – LEGO bricks on Monopoly sets, rewriting new rules for board games you already have, or even taking an online Rubik-solving tutorial. There's so much scope for fun activities at home during half term with toys and play sets that you already have.
We've also uncovered a few toys to add to your stash that'll keep the kids entertained with their friends - and to collaborate with you when your work shift allows. We're far from saying screen time is a big NO during half-term but in my experience, kids really do love a bit of analog time, so consider these options for some half-term play assistance.
10 best toys and activities to keep kids entertained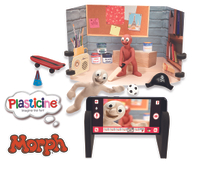 (opens in new tab)
Plasticine Morph Animation Maker, £25.80 | Amazon (opens in new tab)
The satisfaction of creating a stop-motion animation cannot be underplayed. Of course, it takes time, but, the results will stay as everyone's screensaver for a very long time. This set with Plasticine at its core is the very best thing for this pursuit. Morph is the chap that started the stop-start revolution (if you're of a certain age, you'll know) and this set, complete with a fold-out scene, props, and modelling clay will almost certainly have the kids saying 'Can I please have a go now?'
---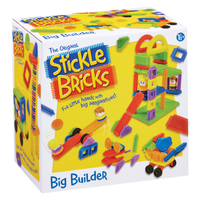 (opens in new tab)
Stickle Bricks, £17.99 | Smyths Toys (opens in new tab)
One of the original toddler construction kits, my experience can tell you that Stickle Bricks hurt far less underfoot than those Danish bricks. We had a super experience just tipping the box and letting the kids loose with no instruction booklets to restrict the imagination. We had some interesting creations and added storytelling into the mix with pieces of paper to hand for them to explain (or try) what they were making.
---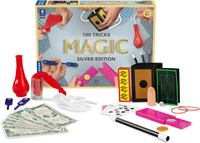 (opens in new tab)
Magic Set – Silver edition, £19.23 | Amazon (opens in new tab)
Grab a wand, it's magic time. Send your kids back to school with a new talent that'll have their mates crowding around in the playground. Disappearing coins, knots that untie themselves, floating bottles – this is the stuff of late 80's TV. A little bit of practice and some time for the kids to come up with their own presenting style, the stage is set and it's showtime.
---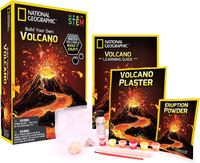 (opens in new tab)
National Geographic Volcano - £13 | Argos (opens in new tab)
It might be a tad messy but it is 100% fun. Build and very satisfyingly make your volcano erupt. Wipe down all surfaces and go again. We're certain there is some educational value in this but the kids just wanted the vinegar and bicarbonate soda to keep coming so they could make it erupt again and again. The build takes a while which keeps them occupied until they start asking for the explosive ingredients – repeatedly.
---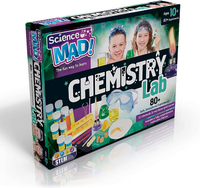 (opens in new tab)
Science Mad Chemistry Lab, £29.99 | Amazon (opens in new tab)
Time to ruffle up the hair to complete the slightly unhinged scientist look, don the white coats, and get stuck into some serious fun. There are ten chemicals inside (all safe) and plenty of instructions to keep things on track plus loads of equipment - making this a very decent set for creating an at-home laboratory. There is some stealth learning here too. We learned plenty from this kit and the interaction between the kids at play was great as they used their devices to look further into the various results we had gleaned from our science session.
---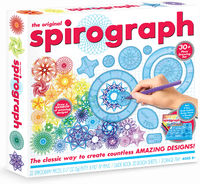 (opens in new tab)
Spirograph, £12.99 | Amazon (opens in new tab)
The phrase 'if it ain't broke don't fix it' could not be more appropriate when it comes to this retro classic pattern-producing machine. Of course, it has had a few upgrades and tweaks along the way with the latest LED-infused version but this one, with all its moving parts and utter simplicity, will remain a firm family favourite. A piece of paper, a few twirls of your pen to make patterns, and then the joy of colouring your creations in.
---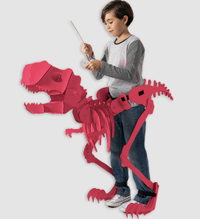 (opens in new tab)
Dinosuit, £49.50 | Dinosuit (opens in new tab)
Not only did the kids have an absolute blast building their prehistoric playthings but these cardboard bones have hardly had a rest since completion. Available in T-Rex, Stegosaurus, and Triceratops form they are easy enough to construct and fit almost anyone 6+. We managed to get an extension kit for adults. And, well, they are strong enough for plenty of Jurassic fun. The role-play just appeared from nowhere and the kids are almost undetachable from their respective suits yet when they are prised out of them the suits hang wonderfully from the ceiling as delightful dinosaur decorations.
---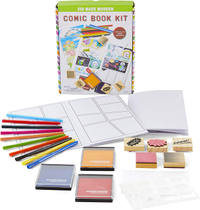 (opens in new tab)
Kid Made Modern Comic Book Kit, £19.99 | Amazon (opens in new tab)
Screen-free activity is harped on about plenty. We know it is hard to drag those young eyes away but our experience with this has shown how kids embrace analog when given the opportunity. A set with comic book paper and the layout to get their stories started and the kit to get them putting their ideas down with their friends, we think this is one of the most excellent collaborative creations we've seen for a while and have purchased sets for our kidult selves for when they go back to school so we can come up with the next Desperate Dan.
View at Amazon (opens in new tab)
---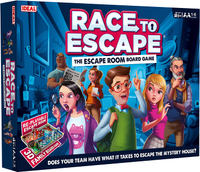 (opens in new tab)
Race to Escape, £24.99 | VERY (opens in new tab)
Solve codes and passwords, uncover symbols and words, translate text, and do crosswords. There is plenty to keep the kids scratching their heads as they play together to escape this house. There are so many escape room board games out there right now, almost all of them faultless but, for the kids to just get on with it and play this is the stand-out one for certain.
---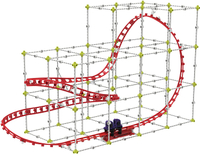 (opens in new tab)

Roller Coaster Engineering, £42.90 | Amazon (opens in new tab)
We might be a bit biased as a family from Blackpool yet who doesn't love a rollercoaster? This jam-packed set is designed so you can build the best rollercoaster yet. Experiment with the weight of cars, slope angles, length, and direction of the track with the stealth STEM of lessons in gravitation, potential energy, kinetic energy, free fall, projectile motion, friction, centripetal force, velocity, and acceleration. How tall can you build yours?
---
See more of our toy features:
An expert on toys and tech trends, for over a decade I've penned round-ups and features for national publications, on and offline - these words are everywhere. I'm delivered into any project with an unmatched passion and dedication for trying, testing and talking about the latest, coolest and most interesting offerings from the world of toys.