Is Six Four based on a true story? Inspiration behind the Kevin McKidd ITV drama
Kevin McKidd leads the show's action, but what inspired it?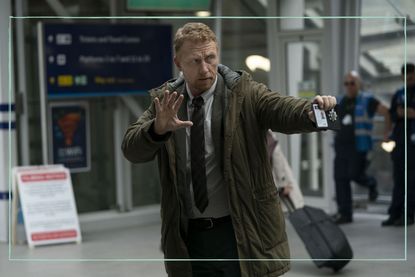 (Image credit: ITV/Future)
Goodto Newsletter
Parenting advice, hot topics, best buys and family finance tips delivered straight to your inbox.
Thank you for signing up to GoodTo. You will receive a verification email shortly.
There was a problem. Please refresh the page and try again.
Kevin McKidd is hitting UK screens in a compelling mystery crime drama, telling a very interesting story. But what is behind the tale?
Kevin McKidd leads new ITV drama Six Four as Chris, a a police detective who learns a startling revelation about an infamous cold case involving local girl Julie Mackie. When Chris's own daughter goes missing, fatal mistakes that were covered-up in Julie's disappearance come to light as he fights to find his own child. His wife Michelle, a former undercover officer, follows a trail of clues about her missing daughter that leads to the criminal underworld she previously escaped from. When the daughter of the Justice Minister is suddenly kidnapped, the disappearance has unnerving similarities to the Mackie case. Can Chris reveal what really happened to Julie Mackie, and find his child and the Minister's daughter in time? Read on to find out the inspiration behind the drama, plus everything else you need to know about the cast and characters.
Also on ITV, the Endeavour series 9 ending left viewers in tears as the final moments wrapped up the show for good, with an extra special appearance from beyond the grave. Similarly, The Bay season 4 ending left viewers wanting more, and we caught up with actress Elóise Thomas who exclusively spilled the beans on a possible series 4. A third outing of another crime drama is proving as popular as ever - Grace filmed in a popular seaside city, as we reveal every location the cast and crew were spotted there.
Is Six Four based on a true story?
Six Four isn't based on a true story, but on the fictional 2012 crime/mystery novel written by Japanese author Hideo Yokoyama in his native language - it was the first of his books to be translated into English.
Gregory Burke, writer of Six Four for UK screens, made a statement to ITV about the novel, and which parts of it required alterations for the British audience. He said "Six Four is a novel about the individual's relationship to the truth, and the moral corruption that can exist in institutions and the people who populate them. Set in a Japanese police department, it tracks the corrosive effects of a mistake in a historic kidnap case which led to the death of a young girl. The mistake, by a panicked young policeman, was covered up, but haunts those involved for the rest of their careers, and, inevitably, corrupts the institution of which they are a part."
He continued to say "When fifteen years later, a detective is provoked into revisiting the case when his own daughter goes missing, he is forced to fight against the suffocating hierarchy of deference that blights Japanese society in order to reveal the truth about the institution he is working for.
The UK is, obviously a much less deferential society than Japan, but part of the reason that I thought Six Four would prove fertile territory for a television adaptation here is that in recent years we have not lacked our own examples of institutional inertia; whether miscarriages of justice, failures of governance, or scandals in politics and business, our public life and collective health has been jeopardised by corruption.
In many of these situations the same dilemma is at their core; to what is the individual within the institution loyal, and does that loyalty inevitably lead to a compromise with the truth. The individual's relationship with truth is what lies at the heart of Six Four."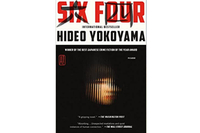 Six Four: A Novel by Hideo Yokoyama (Author), Jonathan Lloyd-Davies (Translator) $17.80 | Amazon
Read the novel that inspired the major new ITV crime series Six Four, starring Kevin McKidd and Vinette Robinson.
Where is Six Four set?
Six Four is set in Glasgow, and filmed predominantly in the Scottish city also. Filming for both interior and exterior scenes centred around St Vincent Street, where the cast and crew were easily visible to the public.
One area of the street was stylised into the fictional Kelvin Street police station for the shoot. Pictures shared to Twitter originally mis-reported the series was to be renamed The Elect, however, the title Six Four was kept in line with original novel. Pictures of McKidd on set were captioned "#KevinMcKidd in Glasgow filming THE ELECT, a 4-part ITV adaptation of the Japanese crime novel Six/Four."
#KevinMcKidd in Glasgow filming THE ELECT, a 4-part ITV adaptation of the Japanese crime novel Six/Four.Article herehttps://t.co/mg3Viee1PWand another herehttps://t.co/clFoPZI2ge pic.twitter.com/oQE812kURGJuly 14, 2022
See more
Filming also took place in parts of Edinburgh, namely Cowgate, and the Scotsman steps. Speaking about filming in his native Scotland, McKidd said "It's been great. It really does feel like coming home, a real homecoming for me. And it's been long overdue. I've really been homesick, especially the two and a half years of COVID, not being able to come home."
He continued "So this came up and I just jumped at the chance. Everything happens for a reason, and it makes me want to just come home more and more and work here more and more. Because everybody's so great and everybody is really passionate about what they do. It's my homeland."
How many episodes of Six Four will there be?
There will be four episodes of Six Four in total. All episodes of the series will land on ITV's streaming service ITVX on Thursday 30th March at the same time, for viewers to watch as a boxset.
Director Ben Williams spoke about the writing on the show. He said "All four episodes of Six Four are full of very complex characters doing morally interesting things. It's full of intelligence and wit, and lots and lots of twists and surprises that are very, very hard to achieve, unless you've got a writer as smart as Greg [Burke]."
He continued "Six Four is not your usual thriller. There's a rich emotionality to it. I think it has a strength of emotion that will really take people by surprise. I watched the fourth episode today for the fiftieth time. I directed the thing, and I was in tears!"
Six Four: Cast
Kevin McKidd (Grey's Anatomy, Trainspotting) as Chris O'Neill
Vinette Robinson (Doctor Who, Sherlock) as Michelle O'Neill
James Cosmo (Chernobyl, The Bay) as Jim Mackie
Brian McCardie (Titanic, Line of Duty) as Bill Martin
Richard Coyle (Chilling Adventures o Sabrina, Coupling) as Robert Wallace
Alison Peebles (Taggart, Molly and Mack) as April Mclean
Alex Ferns (Eastenders, Chernobyl) as Gordon Byrne
Laura Cairns (Shetland, The Crown) as Ms Fullerton
Lorne Macfayden (Vigil, Outlaw King) as Stuart Simpson
Andrew Whipp (Father Brown, The White Princess) as Philip O'Neill
Iona Anderson (The Long Call) as Annabel Wallace
Frances Grey (Home Fires, Doctors) as Pauline Wallace
Jessica Hardwick (Shetland, Float) as PC McKenzie
Related ITV Features:
Video of the Week
Parenting advice, hot topics, best buys and family finance tips delivered straight to your inbox.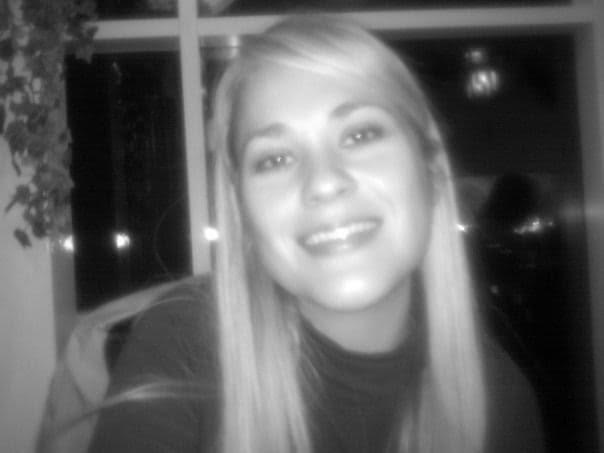 Lucy is a multi-award nominated writer and blogger with six years' experience writing about entertainment, parenting and family life. Lucy has contributed content to PopSugar and moms.com. In the last three years, she has transformed her passion for streaming countless hours of television into specialising in entertainment writing. There is now nothing she loves more than watching the best shows on television and telling you why you should watch them.