Who is on Dancing on Ice 2023? Expected start date and confirmed celebrity line-up for the ITV show
Dancing on Ice is back for a new season and here's when it's expected to return and who's competing.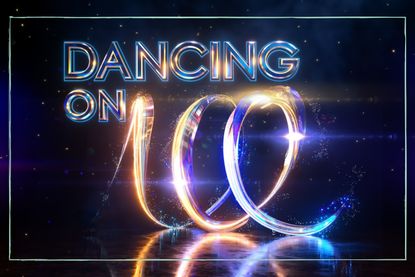 (Image credit: ITV)
Dancing on Ice fans are wondering when the ITV reality skating contest is expected to return for a new season and who is on Dancing on Ice 2023?
The first contestant was confirmed for Dancing on Ice (opens in new tab) earlier this month and since then, show bosses have confirmed more stars who will make up the 11 celebrities planning to take to the ice each week, skating live in a bid to impress both the panel and viewers at home.
TV presenters Holly Willoughby (opens in new tab) and Phillip Schofield (opens in new tab) are set to return as hosts of the popular ITV show, which saw Regan Gascoigne and his professional skating partner Karina Manta crowned champion of Dancing on Ice in 2022.
Back for a sparkling new series, the greatest show on ice promises more glitz, glamour and show stopping performances as the celebrities brave it all to learn this dangerous discipline. And as we start to organise our telly schedules, we look at who is confirmed to skate in 2023...
When is Dancing on Ice 2023 expected to start?
Dancing on Ice 2023 is expected to start in January 2023. The show tends to air in the first or second week of the month, as last year the series began on Sunday 16th January so the new series can be expected to air around as similar time on January 15th which is a Sunday, however the exact date is yet to be confirmed by ITV.
Who is on Dancing on Ice 2023?
The following celebrities have been confirmed to be on Dancing on Ice 2023;
Siva Kaneswaran
The Wanted singer Siva Kaneswaran is the final celebrity confirmed for Dancing on Ice. Siva appeared on Good Morning Britain for the announcement, to which he joked, "Can I change my mind?"
Before revealing he was doing it in memory of former bandmate Tom Parker (opens in new tab), who died aged 33 following a brain tumour battle (opens in new tab).
Siva said, "That's one of the gifts that he has given me." as they recalled his positivity.
"I'm very excited. I'm trying to be positive and not be in a fearful mindset. I'm looking forward to meeting all the cast. I want to learn how to skate and make my family proud of me and put on a show for everyone to see and hopefully not make a fool of myself," Siva added.
Michelle Heaton
The 10th celebrity confirmed for Dancing on Ice is Michelle Heaton. The TV personality and former Liberty X star, 43, was revealed as the latest celebrity during ITV's Lorraine. Michelle told host Lorraine Kelly (opens in new tab), "I'm so excited – I can't believe it. Me and the kids are such huge fans of the show in general.
"I've always wanted to do it but I know I would never have been able to complete anything because of the way I was 18 months ago, so I'm really truly grateful that I've got it this year when I'm a lot stronger."
Michelle revealed last year that she had been struggling with alcohol and drug addiction and that going to rehab saved her life.
Carley Stenson
Hollyoaks star Carley Stenson is confirmed as a contestant on Dancing on Ice. Now a West End star, she started out her acting career playing Steph Cunningham on the Channel 4 soap aged just 17. Speaking about her latest role the actress, 36, said, "I'm so excited that I get to learn how to dance...on ice! I'm terrified but can't wait - I just want to make the most of this whole experience."
Since her soap-star days, Carley has starred in Princess Fiona in Shrek: The Musical, Fantine in Les Miserables and Elle Wood in Legally Blonde: The Musical.
In April 2021, she joined the cast of Doctors before leaving in September that year.
Darren Harriott
Comedian Darren Harriott is the next celebrity confirmed for Dancing on Ice. Revealing the news exclusively to Trisha Goddard on Talk TV, Darren said, "I've got giant feet, I don't skate and I can't dance! My family has already made bets - they're making bets that I'll fall on the first episode!"
Darren, best-known for his stand-up work on the BBC Radio 4 series, was nominated for Best Newcomer Award at the Edinburgh Fringe festival in 2017 and Best Show Award in 2019 for Darren Harriott's Black Label.
Joey Essex
Former TOWIE star Joey Essex is taking part in Dancing on Ice, the reality star has confirmed. Revealing the news exclusively to This Morning, Joey said, "I would love to win. I'm going to put all my energy into this. This stage in my life, I'm so ready for this."
Speaking about how he'll feel about receiving comments from the judges, Joey said, "I'm doing it for me. I want to impress the judges but I want to impress myself. I'm going to put all my effort into this."
Joey was initially due to take part in Dancing on Ice back in 2013 but he was turned down by producers for 'messing around' in rehearsal.
"When I came out of the jungle in 2013, we met with producers, I went on the ice but I was a little bit immature and was messing around and it wasn't right for me and the producers knew too but at this time of my life I'm ready," he confessed.
'I used to go to foam parties in a dancing rink, I'm not the best skater. I did it maybe when I was 11 or 12 but nothing proper. It's scary, it's a competition, I've done The Jump which is similar sort of... well I won it but I don't know how."
He added, "This is one of them shows I'm looking at thinking winning would be a bonus, I'm gonna put all my energy into it."
The Vivienne aka James Lee Williams
Drag Queen and TV personality The Vivienne is the latest celebrity confirmed to be taking part in the new series of Dancing on Ice.
Revealing the news on social media, The Vivienne said: "I'm beyond excited to announce that I will be competing in Dancing on Ice in 2023! This is honestly a dream come true and I can't wait to start training on the ice. To be the first drag artist to take part in one of the big UK reality competition shows is truly an honour. I think it's a big step forward for queer representation on TV."
Also known as James Lee Williams, they have gone on to star in a number of TV shows in the US and the Christmas edition of the Great British Sewing Bee.
Mollie Gallagher
Coronation Street star Mollie Gallagher, who plays Nina Lucas on the ITV soap, is starring on Dancing on Ice. She was confirmed as a contestant on the Lorraine Show (opens in new tab).
Mollie, who won an National Television Award (opens in new tab) last year, said, "I'm really excited, i've not really felt nervous yet, strangely, but being here today I am feeling it a little bit."
Despite skating at Christmas markets, Mollie says "I enjoyed it, I might be okay at it - at the time I was holding on to the sides."
But there's plenty of Corrie stars that Mollie can ask advice from including Sally Dynevor and Jane Danson.
"I'll getting all the tips I can because I'm going to need it...I've not got the best coordination and everyone who knows me well knows that....but that's one of the reasons I want to do it."
Nile Wilson
Olympic gymnast Nile Wilson is the fourth celebrity confirmed to be taking part in Dancing on Ice 2023. Nile is a five-time Commonwealth Games champion and won the all-around title in 2018, and is a former European horizontal bar champion, the first Briton to win the title and after announcing his retirement from the sport in 2021 due to injuries, he has signed up for the skating show.
He took to YouTube to announce the news to fans. He said, "I'm going to be on ITV's Dancing on Ice! This is a really cool thing. I've certainly not done much ice-skating but I am so excited for the opportunity. I'm so excited to get into that routine and to feel like an athlete again.
"My biggest goal on the show is to do something that no-one has ever done before!" he added.
Nile won an Olympic bronze metal in the men's horizontal bar at the 2016 Summer Olympics, he also became a world medallist as member of the silver-medal winning British team at the 2015 World Artistic Gymnastics Championships - the first world men's team medal in British gymnastics history.
Ekin-Su Cülcüloğlu
Fresh from her Love Island final (opens in new tab) victory this summer, reality star Ekin-Su Cülcüloğlu is the next celebrity confirmed to be taking part in the new series of Dancing on Ice.
In an exclusive message on Good Morning Britain (opens in new tab), Ekin-Su said, "I've got some amazing news to tell you, I'm going to be doing this year's Dancing on Ice! I'm so excited, I can't wait to get myself on the ice and skate. Stay tuned and see you on the ice!"
Pasty Palmer
EastEnders actress and DJ, Patsy Palmer has signed up for the skating show to push herself. "I wanted to challenge myself and get out of my comfort zone. I thought 'I'll just go for it' and it seems like a lot of fun."
Patsy, who is due to reprise her role as Bianca Jackson, went on to explain, "My pact that I made with myself when I was 50 was I have to do things to challenge myself for the next couple of years. This is for all the 50 year-olds out there that think they can't challenge themselves!"
John Fashanu
Football legend John Fashanu is ready to score big with the Dancing on Ice judges and with viewers at home. Speaking about signing up for the series, John said, "I'm so excited to be a part of Dancing on Ice! I don't think it'll come as a surprise to people that I'm very competitive - I am definitely in it to win it. And this may be one of the scariest things I've ever signed up for but I couldn't be more ready for the challenge!"
More celebrities will be announced as they are are confirmed.
If you want to see last year's winner in action, check out the clip from the 2022 final below...
Related ITV Features:
Video of the week