Who is Violet in Queen Charlotte?
Everything you need to know about the Queen Charlotte character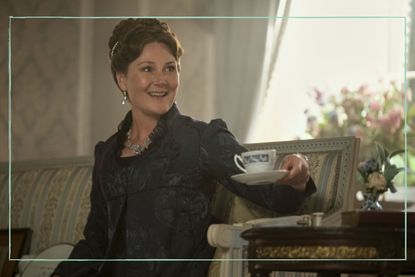 (Image credit: Nick Wall/Netflix/Future)
Goodto Newsletter
Parenting advice, hot topics, best buys and family finance tips delivered straight to your inbox.
Thank you for signing up to GoodTo. You will receive a verification email shortly.
There was a problem. Please refresh the page and try again.
Who is Violet in Queen Charlotte? The character and how she fits into the Bridgerton universe has thrown up a lot of questions - and we are here to answer them.
Fans have been enthralled by the Queen Charlotte Bridgerton spin-off, but they have been left with some questions. Viewers have been desperate to know what illness does King George have in the series, and the answer is pretty complex. For those wondering what happened to Reynolds, a deleted scene revealed what happened to the King's Secretary. The latest question being asked about the show, is who is Violet in Queen Charlotte: A Bridgerton Story? Read on, as we delve into the character and her place in the Bridgerton timeline.
Did you know that Queen Charlotte is based on a real Queen? She really was thought to be the first Queen of Black ancestry. Queen Charlotte: A Bridgerton Story filmed in some gloriously opulent locations, and we reveal exactly where you can find them in real life.
Who is Violet in Queen Charlotte?
Violet Bridgerton is the Dowager Viscountess Bridgerton, and wife of Edmund Bridgerton (later deceased). She is the mother of the eight Bridgerton siblings.
Violet married Viscount Edmund Bridgerton, who passed away n 1803. Edmund, along with eldest son Anthony were out hunting at the time. Stopping to pick flowers for Violet, Edmund was stung by a bee and subsequently died, leaving Violet devastated.
In the first two series of Bridgerton, Violet is an older matriarch, overseeing her young daughters find their place in high society. However, Queen Charlotte sees a younger Violet (still portrayed by the same actress as the earlier Bridgerton series,) deliberating her sexuality in the aftermath of her husband's death.
Agatha and Violet are at one point in the series seen attending an art exhibition, displaying pictures of naked bodies. Using plentiful and loaded innuendo, Violet manages to convey that she and her deceased husband had a healthy sex life, and expresses her ongoing sexual desire now her husband has passed. Although her need for fulfilment doesn't play out on screen, this is a side to her relationship with Agatha and part of her not explored in Bridgerton when she is older, and apparently only apparently concerned with gossip and match-making.
Violet Bridgerton's backstory prior to marriage is depicted in a small number of flashbacks on the show, portrayed by a younger actress. However, this part of her story mainly serves to bring forth the story of her parents and their own tangled lives, rather than add much depth and clarity to her present day narrative.
Is Lord Ledger Violet Bridgerton's dad?
Yes, Lord Ledger is Violet Bridgerton's dad, and her mother is Vivian Ledger.
After the death of Agatha Danbury's husband, she and Lord Ledger began an affair. Agatha was not in love with her husband, and their sex life is portrayed on screen as something she endured and not enjoyed. When her husband died, she too with Violet, has a sexual reawakening. She begins taking walks with Violet's father Lord Ledger as friends, but an affair eventually takes place.
Following Violet's discussions with Agatha about their sexual needs, Agatha opened up a little too much about her own sex life. Violet became suspicious her friend could have had an affair with her father, confirming this after finding one of her father's birthday crowns in Agatha's possession. Agatha made an attempt to explain her actions, but Violet made it clear she did not want to hear.
Who was Violet pregnant with when her husband died?
Violet was pregnant with daughter Hyacinth when her husband died. The birth was difficult, with one or both not expected to make it, but Violet and Hyacinth both survived.
For fans who would love to see Violet's story explored as a standalone series, there could be a treat in store. According to Hello, Shonda Rhimes could be considering expanding the Bridgerton world further by giving Violet her own series. Rhimes said that while writing Queen Charlotte, Violet's character became really interesting to her.
She told Entertainment Weekly that if there was another character whose story would sustain an entire series, it would be Violet. She said "I am obsessed with Violet too. She's very interesting as a character and has a lot of layers to her life that we don't quite know yet. It's also another complicated love story."
Who plays Violet in Queen Charlotte?
Older Violet is played by Ruth Gemmell, while younger Violet is played by Connie Jenkins-Greig.
Ruth Gemmell is 55-years-old, and has appeared in numerous films, TV shows, and theatre productions. A lot of fans recognize the actress from her appearance as Tracy Beaker's absent mom in Tracy Beaker: The Movie of Me. She portrayed Carly Beaker, the mother of Tracy who lives at a children's home. Ruth has also appeared in Eastenders, and Penny Dreadful.
Relative newcomer Connie Jenkins-Greig is 19-years-old and has previously appeared in Mr Selfridge and The Take Down. Her Instagram account is packed with behind-the-scenes pictures and videos of Queen Charlotte filming. Sharing pictures of herself and on-screen mom Katie Brayben as Vivian Danbury, she wrote "The best on-set-mum (Also I miss filling our time listening to Jazz music in the trailers.)"
Related Netflix Features:
Video of the Week
Parenting advice, hot topics, best buys and family finance tips delivered straight to your inbox.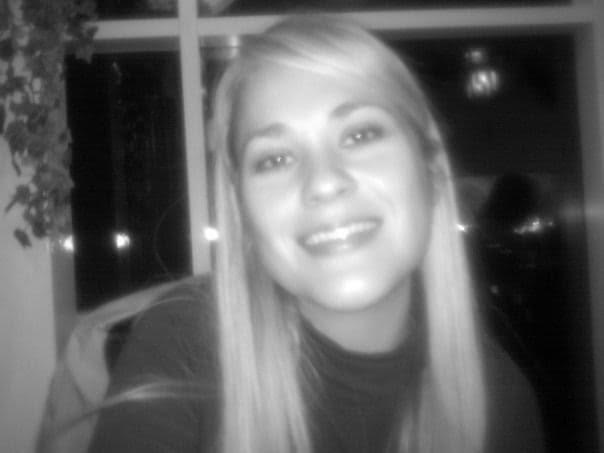 Lucy is a multi-award nominated writer and blogger with six years' experience writing about entertainment, parenting and family life. Lucy has contributed content to PopSugar and moms.com. In the last three years, she has transformed her passion for streaming countless hours of television into specialising in entertainment writing. There is now nothing she loves more than watching the best shows on television and telling you why you should watch them.