Amazon Prime day baby essentials - all the kit worth stocking up on today
Today's the last chance to bag some Amazon Prime Day baby essentials - we've found some great bargains on all the everyday things you need with a baby in the house.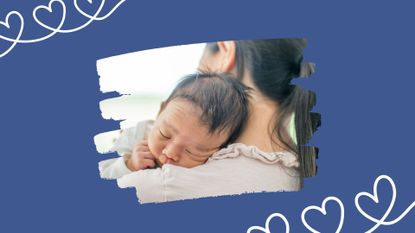 (Image credit: Future/Getty)
Having a baby can be expensive but becoming a parent doesn't have to cost a fortune. With some careful budgeting and savvy spending, it's possible to gather up the kit you need for a newborn - without breaking the bank.
Amazon Prime Day is a prime (sorry...) opportunity to save some cash on the daily essentials that you can't do without when there's a little one in your life.
We've rounded up our pick of the Amazon prime day baby essentials that we recommend stocking up on today - before Prime Day ends and prices go back to normal for another year.
Nappies in bulk
Baby wipes... also in bulk
Baby socks
A nappy bin
Spare baby bottles and teats
A milk dispenser and snack container
An electric sterilizer for cleaning bottles fast
Muslin squares
Baby bibs
Skincare oil for post-partum skin
Moisturiser for dry, sensitive baby skin
The gentlest baby wash and shampoo
A video baby monitor that won't break the bank
A toddler-friendly tablet
A portable white noise machine
A pram you'll love to push
A lightweight stroller
A portable mobile for naps on the go
An insulated mug
A baby sling for bonding
A soothing night light
As a parenting specialist for more than 15 years, Heidi has written for most national newspapers and for a wide range of consumer magazines, including Mother & Baby where she was the Shopping Editor for six years, looking after regular consumer features including buying guides and gift roundups.