Where in South Africa is I'm A Celebrity filmed?
The latest location is intriguing viewers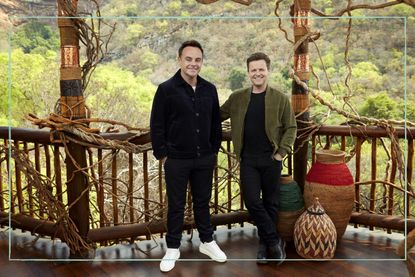 (Image credit: ITV/Future)
Drop everything and clear your evening viewing schedules, because I'm A Celebrity is back. The special spin-off sees insects being chomped in a different location to usual - but where?
The enduring popularity of watching fellow humans being subjected to a series of sometimes gag-inducing challenges and conditions, knows no bounds. For two decades, viewers have not tired of I'm A Celeb, leaving those behind the show tasked with coming up with new and interesting formats to hold public interest. I'm A Celeb South Africa is the latest iteration, featuring nine famous contestants who have all appeared on the series before. This all-star version sees high profile faces from Carol Vorderman and Helen Flanagan to Janice Dickinson and Jordan Banjo, return to face up to extreme bushtucker trials and possible hunger cramps, to become overall Legend of the jungle. To find out the exact location in South Africa this action will be unfolding, keep reading.
For those who love watching celebs take on difficult challenges, Channel 4's Celebrity Hunted sees famous duos go off-grid in an attempt to evade capture by a team of surveillance experts. Elsewhere on the channel, Scared of The Dark follows celebrities entering a pitch black bunker where they will live, eat and sleep in total darkness for 180 hours - even challenges with food rewards take place without a flicker of light.
Where in South Africa is I'm A Celebrity filmed?
I'm A Celebrity... South Africa, is filmed in in Kruger National Park, one of Africa's largest game reserves situated in Limpopo and Mpumalanga.
No stranger to being transformed into an I'm A Celeb camp, Kruger National Park has been the location of choice for international takes of the show, such as the French, German, Hungarian, Danish, Romanian, and Australian of the series.
Returning contestant Fatima Whitbread has spoken of her excitement at taking on the show in the South African setting. The former athlete said "My son was born in South Africa. My late husband worked there for ten years and it is a country close to my heart. I am looking forward to going back."
She continued "All my family are so excited that I am taking part in this new series and I am a great supporter of Ant & Dec. They are two funny characters who always have you cracking up. I am sure they are going to make some jokes about cockroaches and it will be nice to see them again. I've not seen them since I was last on I'm A Celebrity."
Fatima remains famous for having a cockroach crawl up her nose during her first stint on the series. She was selected for a Trial that involved wearing a clear plastic helmet that was slowly filled with insects. A cockroach crawled inside her nose, becoming lodged inside a nostril.
Fatima kept the cockroach and said of the incident "People still come up and chat about the cockroach. And every time I'm A Celebrity comes out, the cockroach incident gets aired quite a bit! Most children remember me for the cockroach and their parents remember me for throwing a javelin!"
Can you visit the set of I'm A Celebrity?
The public are welcome to visit Kruger National Park, but I'm A Celebrity doesn't allow visitors to the set, wherever the show is being filmed.
Kruger National Park is a hugely popular destination for those wanting to experience a safari. The safari tour options in the area range from exclusive private safaris to more affordable group safaris. There's a good chance of spotting Africa's Big Five, which includes elephants, lions, rhinos, leopards and buffalo.
Available accommodation ranges from large country lodges and hotels, to smaller safari lodges and tented camps. The climate of Kruger National Park humid and hot, with a rainy season from September until May. The driest periods can be found during September and October, although due to the size of the area, climate can vary throughout the park.
Is I'm A Celebrity South Africa pre-recorded?
Yes, I'm A Celebrity South Africa is pre-recorded. This will mean there will be no public vote to select camp members for trials, or eviction.
Reports claim the series was pre-recorded due to the threat of being unable to return to Australia if any Covid restrictions were reintroduced, as producers didn't want to return to Wales. According to Chronicle Live, a source close to the series said "This is a brilliant reserve plan in case Covid restrictions come round again in the Autumn and the cast and crew can't get Down Under, as has happened for the past two years."
They continued "There is no appetite to go back to Wales. It was great while it lasted but it's just too dark and damp. Everyone's had enough, including the viewers. We need sun and new challenges. Aussie authorities are pretty tough when it comes to Covid lockdowns and restrictions. If we can't go, we'll have this one ready."
How many episodes of I'm A Celebrity South Africa are there?
There will be 15 episodes of I'm A Celebrity... South Africa. The series will air on weeknights at 9pm on ITV1 and ITVX, for a total of three weeks.
Former England cricketer Phil Tuffnell will be returning to defend his crown, having won the show way back in 2003. Speaking about the bravery he showed the first time around, Tuffnell said "I was very brave back then but what I do know is the Trials don't half make you feel that you are alive!"
He added "The heart starts pumping and it is good to challenge yourself. I can still remember feeling very proud of myself after I'd completed the Trials. You do get a buzz and you've got to throw yourself into it all. I will go with a smile on my face and hopefully I will enjoy it as much as I did last time."
Related ITV Features:
Video of the Week
Lucy is a multi-award nominated writer and blogger with six years' experience writing about entertainment, parenting and family life. Lucy has contributed content to PopSugar and moms.com. In the last three years, she has transformed her passion for streaming countless hours of television into specialising in entertainment writing. There is now nothing she loves more than watching the best shows on television and telling you why you should watch them.