What can you cook in an air fryer? 19 foods you can actually cook in an air fryer
Here are some of the best foods to cook in your air fryer, from roast chicken to potatoes, from muffins to brownies...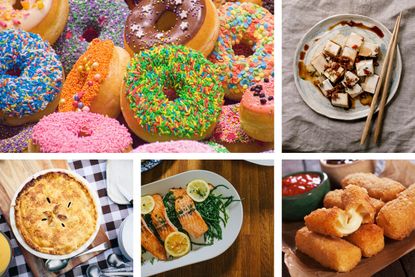 (Image credit: Getty)
Goodto Newsletter
Parenting advice, hot topics, best buys and family finance tips delivered straight to your inbox.
Thank you for signing up to GoodTo. You will receive a verification email shortly.
There was a problem. Please refresh the page and try again.
Just like it's hard to know which foods you should never put in an air fryer, deciding what to cook in an air fryer can be rather daunting. So, we've rounded up the most popular air fryer foods and recipe ideas for you to try at home.
Air fryers are all the rage right now, and are quite literally revolutionising the way we cook and eat. Air fryers are a healthier way to cook – certainly than deep frying, but even shallow frying or oven baking – because they massively reduce, or do away with, the amount of oil needed. They're much quicker at cooking for those midweek dinners when there are 'hangry' mouths to feed. And they're easy to clean, saving on excess pots and pans.
And if that's not enough to make you want to buy one - an air fryer can save money and energy, keeping the costs of our bills down. Research by the energy supplier Utilita showed that the annual savings of using an air fryer in place of a conventional oven could be up to £279. And we are certainly taking advantage of this as a nation – sales of air fryers are up generally by a staggering 3,000%, with sales of the most popular air fryer, the Ninja AF400UK, rising by a beyond staggering 22,000%.
"We are real foodies and luxury bakery owners and we use our Ninja for everything from bacon and croissants to lots of chicken," says James Bleakley from the award-winning luxury online bakehouse Bumble & Goose. "It's quick, uses less electricity to run, easy to clean out, and uses very little oil compared to deep frying. Plus most dishes have little or no additional oil which results in fewer calories and lower fat content."
Air fryer foods
1. Potatoes
Chips are the most famous air fryer staple, meaning you can indulge without worrying about the waist-expanding, artery-clogging nature of a traditional deep-fried skinny or chunky chip. And it's not just fries - roast potatoes, wedges, and even jacket potatoes can be cooked this way.
Why air fry potatoes? It'll save on both time and energy – jacket potatoes can take hours to cook in a conventional oven, and you won't need to use your microwave to get them going first either. There's no need to use the hob to boil potatoes for your roast dinner first, and you could even put them together with your roast meat. You'll save on fat and calories – every tablespoon of oil contains around 120 calories and 14 grams of fat, so imagine how much that adds when deep frying your usual chips.
How to air fry potatoes
First, soak your spuds after chopping them to your desired shape and size. This draws out all the starch and results in a crispier fry. Do it for at least half an hour, longer if you have time. Whatever style you're cooking, there is no need to parboil first as they'll cook in around 10 mins in the air fryer.
Cover your chips or roasties in spices or just good old salt and pepper and toss in a drizzle of oil (or spray with it). It doesn't just work for regular spuds, either - why not try sweet potato wedges in the air fryer?
For baked potatoes, arrange in a single layer in the basket, set for 40 mins, and turn over midway through cooking – keep checking though, as some people claim their jackets have cooked in as little as 10 minutes...
2. Chicken
Anything that can be done with chicken, can be done in an air fryer – from a whole roast chicken for Sunday lunch to your kid's favourite chicken goujons.
Why air fry chicken? A small chicken could be ready in a mere half an hour, saving time and energy. It's also a quick way to get frozen chicken on the table, as it can be put in the air fryer straight from the freezer, so no more doomed dinners when you realising you've forgotten to take that morning (or energy spent on the microwave defrost setting).
How to air fry chicken
For a whole roast, prepare your chicken however you fancy (we highly recommend this lemon roast chicken recipe) and cook for around 30 mins per kilo, though do ensure it's cooked through and the juices run clear.
Pieces of marinated thigh, breast, or leg, like this devilled chicken, will be juicy and tenderly cooked in the air fryer (15-20 minutes, turning midway).
You can also cook from frozen, which can be handy with the likes of chicken goujons and nuggets, which will take around 10-15 mins. "The smaller oven volume helps with quickly cooking crispy chicken whilst still being juicy and tender. Try a homemade crispy coated chicken and experiment with Kellogg's Frosties and Chilli Dorrito coatings," says James Bleakley.
3. Eggs
You can't just fry eggs in an air fryer, no - you can scramble them, make omelettes, and even, wait for it, boil them. Sure, conventionally, a boiled egg is cooked in water, and you don't use water in an air fryer but you don't need to.
Why air fry eggs? It's a good way to make hard-boiled eggs in bulk, saving on energy – you can cook 12 at once in the basket, which could last all week for anything from egg sarnies to salads, ramen, and on top of avo on toast. For fried eggs, it's a far heart-healthier method than frying in a greasy pan.
How to air fry eggs
Pop your eggs into the air fryer basket at 200ºC and cook for 10 minutes for soft-boiled and up to 16 minutes for hard.
To fry your egg, spray a little oil into a ramekin, crack it in, and put it in the air fryer for 3-5 mins depending on how runny you want your yolk, while, for poached, it's the same method but with a few drops of water added.
Cook omelettes by pouring whisked eggs and fillings into a pan and popping it into the basket for 6 minutes.
Even cook a whole egg-based meal in the air fryer – courgette fritters with eggs and tomatoes are a perfect air fryer brunch or dinner. "I like to make scrambled eggs with a twist – add a little chopped chorizo and cook in the spicy chorizo oil, giving the eggs a couple of quick stirs and letting them rest in the hot basket to cook off," says James.
4. Tofu
Tofu is a bit of a Marmite food for many, the haters finding it bland and soggy. But cooked well, it's glorious and, for that, your air fryer is your friend.
Why air fry tofu? Tofu is a healthy, lean protein – and plant-based, to boot – but it does take on a lot of oil to make flavoursome when fried in a pan. This is a far leaner way of preparing it, before adding it to rice or noodles and stir-fried veggies.
How to air fry tofu
Fry in cubes or slices, drizzled with a small amount of sesame oil and tossed in spices, spread evenly in the basket at 400°F for 11-15 minutes.
Turn halfway so that it cooks evenly on all sides until crisp and browned around the edges.
Cooking a whole tofu-based dinner like this spicy lentil tofu works wonderfully in the air fryer too.
5. Sausages
You could be forgiven for thinking your sausages might look pale and unattractive in an air fryer, but not a bit of it – they'll come out golden, moist, and delicious.
Why air fry sausages? Sausages, particularly the pork variety, contain a lot of fat – and saturated 'bad' fat. So who wants to be adding to that the oil from a frying pan? This is a much healthier way of treating yourself to a sausage or two – plus, they'll cook faster than in an oven. Win-win.
How to air fry sausages
Arrange in a single layer in the basket and cook for around 10 minutes at 180ºC, checking they're cooked through before serving.
Cook them with bacon, eggs, and tomatoes for a full English, or add them to other dishes that come out beautifully air fried, like this toad in the hole
6. Bacon
No more frying in oil by cooking your bacon butty in the air fryer in the morning. "Once you get the temperature right (nothing worse than cremating the last of the bacon by accident!), air fryers quickly cook juicy sausages and bacon with just enough char, and very little cooking smell that you would get from the grill. Use the crisper trays and the excess fat will drain away to the basket below," says James.
Why air fry bacon? Because, like sausages, bacon isn't exactly a healthy food, particularly the fattier streaky variety. So anything we can do to bring down the calories and fat grams can only be a good thing. Especially as it's every bit as crispy and tasty as if it had just come out of the frying pan.
How to air fry bacon
Heat to 200ºC and put the bacon in a single layer in the bottom of the frying basket, and cook for 6 minutes – going up to 9 minutes if you like it American-style crispy.
Add bacon to one-dish dinners like this bacon frittata or combine it with that other most beloved of breakfast meats for sausages wrapped in bacon – because pigs in blankets are for life not just for Christmas.
7. Minced meat
We mostly associated mince with the classics – beef with cottage pie, Bolognese, chilli con Carne, lamb with Shepherd's pie, and Moussaka, say. But they take an age to prep and cook, plus they're a little too sauce-y or the air fryer. There are plenty of other options, though, a lot of them far more interesting too.
Why air fry minced meat? Because it's quicker and far more cost-effective and it will also help you with the discovery of new and different ways to cook with your mince. Exciting times.
How to air fry minced meat
Cooking the mince in a pan in the fryer at 200ºC will take around 9-10 minutes, with only a spritz of oil and plenty of seasoning needed.
Try the mince for this Thai beef salad or these minced beef stuffed peppers And yes, the peppers can be cooked in the air fryer (not the salad for the former though, obviously…)
8. Fish
All kinds of fish cook wonderfully – and speedily – in the air fryer, from fish 'n' chips style dinners to light, delicate dishes like Mediterranean sea bass.
Why air fry fish? It'll cook quickly and without the need for excess oil, and you can cook it from frozen, perfect if you haven't decided what to have for dinner until the last minute.
How to air fry fish
Lightly spray your fish with oil and, if it's a robust, meatier fish like monkfish, tuna, or salmon, pop it straight into the basket to cook (the amount of time will depend on the cut and thickness of the fish).
Add flavourings, from spices to fruit, and cook with veggies at the same time, like this roast salmon with lime and asparagus.
For flakier fish, like this Caribbean-style fried fish cooked in a pan in the basket. Bake your battered or breadcrumbed fish directly in the basket too, and it'll crisp up beautifully – just avoid any batter that is particularly light and drippy (like the tempura sort, for example) as this is too 'wet' for an air fryer.
From frozen, fish fingers will cook in a mere 8 minutes at 200º in the basket, so very handy when the kids are moany and hungry. Or, to give this humble food icon an upgrade, knock up your own homemade fish fingers and, when they're done, pimp your usual sarnie up with a tasty fish finger and dill mayo wrap. With a side of air-fried chips, of course.
9. Vegetables
Most vegetables lend themselves very well to air frying, particularly the hardier types - think courgettes, aubergines, sprouts, onions, and cauliflowers (avoid spinach and cabbages like pak choi, for example). It's a brilliant way to cook all kinds of interesting vegetable sides, from crispy courgette fries to sweetcorn fritters to brussels sprouts with glazed shallots, as well as making the veggies the main event, like these tasty cauliflower steaks.
Why air fry vegetables? It'll save on washing up, for a start, with all those pots and pans for all those different veggie elements of your dinner. It makes the healthiest part of your dinner healthier still, by cutting out unnecessary fats, and saves a lot of energy costs because roasting your veggies in the air fryer will cut the cooking time in half, maybe even more.
How to air fry vegetables
Chuck them all, chopped, in a pan, spray with oil and seasoning, throw in some garlic and cook in the fryer at 190ºC.
They should only take around 15 minutes to cook through and crisp up.
10. Pie
Yes, really. Pies, glorious pies. You may be surprised to hear that pastry cooks a treat in an air fryer, crisping up beautifully with no soggy bottoms – or tops – in sight. All kinds of pastry, including shortcrust, puff, and even filo, will bake perfectly in the air fryer - try this vegetarian filo pie. And don't forget dessert pies, either, like this all-American blueberry pie.
Why air fry pie? They will cook in less than half the time they would in your regular oven, saving you time and cash. For a quick dinner, heat your shop or bakery-bought pies in the air fryer – you can even put them in their foil containers, so you'll save time and energy on washing up, too.
How to air fry pie
Pop your savoury pies, from chicken and mushroom to a classic pork pie, into a pie dish (or ramekins if they're individual)
Cook at 180º for around 15 minutes.
11. Cheese
Firm, coated cheese, like mozzarella sticks or halloumi fries, is perfect cooked in the air fryer – it just needs to be contained, if you like, as cheese melting out into your basket will never do.
Why air fry cheese? Cheese has a high-fat content. Why add to this with excess oil for cooking? The air fryer will bake it beautifully – crispy on the outside, gooey on the inside – and in a super quick time, too.
How to air fry cheese
Try mac and cheese bites or baked camembert or brie will work well too – just bake in a tin rather than directly in the basket.
Most cheese will only take 5 minutes to cook. "Halloumi cooks quickly on the crisp trays adding a little char. Make your own crisp mozzarella sticks by dipping them in cornflour or try a little crushed chilli Doritos. Spray them with some low-cal cooking spray or add a tablespoon of oil to the basket," says James.
12. Steak
Just like with pan cooking, the key to a tender and delicious air-fried steak is to cook it at the highest heat for a short time.
Why air fry steak? If you can have tender, juicy steak without adding butter or oil, why wouldn't you? The calorie and fat content of this treat dinner will reduce dramatically in the air fryer and be every single bit as mouth-watering.
How to air fry steak
Pre-heating for 5 minutes is key here, and turn the steaks after 5 minutes.
Getting the timing right will depend on the cut and thickness of the meat and where you like it on the rare to well-done scale (and if you like it well done, please can we change your mind on that decision?). As a rough guide, around 10 minutes for medium rare, and 12 minutes for medium.
Rub your meat with seasoning and spices, like these jerk steaks, or try other meats instead of beef, like lamb or these tasty satay pork steaks. Leave your meat to rest for a few minutes before eating.
13. Pizza
It's not the first thing you might think of to bake in an air fryer, but you really can cook pizza every inch as good as it would be in an oven. "Use the lower settings to help bake small personal pizzas, topped with homemade pizza sauce (crushed plum tomatoes, splash of balsamic vinegar, dash of salt, sugar, and pepper, and minced garlic to taste) and a sprinkle of grated mozzarella," suggests James.
Why air fry pizza? Ever had a soggy bottom? Not you personally, of course. Yep, we have failed to get a crispy base more times than we care to remember in a conventional oven. This will not happen in the air fryer, guaranteed.
How to air fry pizza
Preheat to 200º, and make sure your base isn't too big for the basket before you pop it directly in for around 7 minutes until the base is crispy and the cheese is bubbling.
While you can cook shop-bought pizzas directly from frozen (or even heat up last night's takeaway), making your own Margherita pizza is extremely rewarding, and any extra toppings from corn to mushrooms, ham, or chicken, can be popped on top.
If cutting back on the old carbs, this cauliflower pizza will also turn out beautifully from the air fryer.
14. Pancakes
Whether it's purely a Shrove Tuesday activity or an every-weekend endeavor, you might be interested to know that you can even cook pancakes in an air fryer.
Why air fry pancakes? They do take longer than in a pan on the stove but they not only use less oil, the other benefit is that you can just leave them to do their cooking thing and get on with other kitchen tasks (of which, let's face it, there are not lots of). No need to watch over them or have the faff of flipping. Oh, plus, they won't be soggy – always a risk, especially with that first one you cook – they'll be light, fluffy, and slightly crispy.
How to air fry pancakes
Make your pancake batter as usual, then lightly spray a baking tin, and pour in your pancake mix (or use ramekins for mini, American-style pancakes, so you can do several at once)
Pop it in the air fryer at 180º for about six minutes. Then add your pancake fillings of choice.
15. Doughnuts
Yes, you read correctly. You can in fact cook doughnuts in your air fryer. No oil is needed making this a much healthier option, just add some baking parchment to the bottom of the air fryer to stop the doughnut dough from sticking.
Why air fry doughnuts? You're avoiding the deep fryer or lengthy oven times and reducing the calorie and fat content of a food that is well known for its high count on both, well, counts.
How to air fry doughnuts
Following your favourite recipe – try this one for mini baked doughnuts (then you can fit more in!) and place 2-3 full-size doughnuts or 5-6 small ones in the basket.
Cook at 180ºC for 5-6 mins until golden – though do check as they may need less or more. Put baking parchment at the bottom of your basket to prevent both sticking and indents from the basket from forming on the doughnuts. To reduce calories further try this Weight Watchers baked jam doughnut recipe.
16. Brownies
"Some air fryers have lower settings to allow them to be used to bake cakes, cookies, and brownies. Space the products well to ensure good airflow around and cook brownies in small aluminum disposable trays or baking trays," suggests James.
Why air fry brownies? They'll take less time to save you money, and it's cost-effective to cook smaller quantities (if you want to avoid accidentally eating a large batch, oops, when you're just cooking a few for the family).
How to air fry brownies
17. Cookies
Cookies are another sweet treat that takes no time at all to whip up in your precious air fryer. A super quick way to get a batch of cookies baked in no time.
Why air fry cookies? They'll take half the time of your oven, and they will have the same great taste and consistency crunchy on the outside, and soft on the inside.
How to air fry cookies
Follow your favourite cookie recipe (we love oatmeal raisin cookies and the kids go mad for Snickers stuffed cookies) and preheat for 5 minutes at 170º.
Put 4-6 cookies, depending on size (make sure you space them out) on baking parchment in the frying basket and cook for around 8 minutes, checking them along the way.
You can also bake frozen cookies in the air fryer – and you can say that about your regular oven.
18. Muffins
On average it takes around 15 minutes to air fryer a batch of muffins. Great if you're an avid baker looking for a more energy-efficient way to deliver baked goods to the family on a regular basis.
Why air fry muffins? It'll at least half the cooking time on conventional ovens and is ideal for smaller batches. They'll be every bit as moist and delicious as well.
How to air fry muffins
Preheat your air fryer to 160ºC and prepare your favourite muffin recipe – try granola and banana muffins at breakfast time, or beetroot and carrot muffins for a healthy twist.
We recommend baking them in silicon cases (these aren't great in the air fryer at very high heat, FYI, but fine here) sprayed with oil to stop sticking, and putting them in the basket (possibly in two batches depending on quantity) for around 12-15 minutes until they spring back when pressed. For a more decadent choice, try these raspberry and white chocolate muffins.
19. Fruit
We're always on the search for healthier snacks and your air fryer is ready to come to the rescue on this one. Try honey-baked bananas or baked apples with crumble topping – both will only take around 10 minutes to be ready for a speedy dessert – – or make apple or banana chips.
Why air fry fruit? It's a wonderful way to turn your fruit into a snack that can be used on granola, muesli, or other breakfast cereal, or eaten as it is, as a healthy alternative to stop yourself heading for the crisps cupboard – and it won't go off any time soon.
How to air fry fruit
"Use dehydrating settings to 150ºC, thinly slice the apple, and then dust lightly with cinnamon for apple crisps," says James. "Lay them out on the crisper trays without overlapping and ensure plenty of airflow around them, cook for 15-20 min then let them cool on a rack to crisp up. Eat as they are or chop and use to top oats/ granola or yogurt."
He also offers this suggestion for dehydrated Banana "Slice and then mix a little oil and salt to taste, cooks them spread out over a crisper plate at 150-160º for 10-15 minutes, stopping when crisp and not burnt. Leave to cool for at least 10 minutes.
Related Features:
Of course, if you're looking to invest in an air fryer, you'll want to see our roundup of the best air fryers - all of which have been tried and tested by the Goodto team.
We've also included some must-have air fryer cookbooks too that you'll certainly want to have in your kitchen, not to mention some of the best air fryer recipes you'll want to try in your machine.
And we've also got a guide on the materials you can and cannot use in your air fryer answering the all-important question can you put foil in an air fryer?
Video of the Week
Parenting advice, hot topics, best buys and family finance tips delivered straight to your inbox.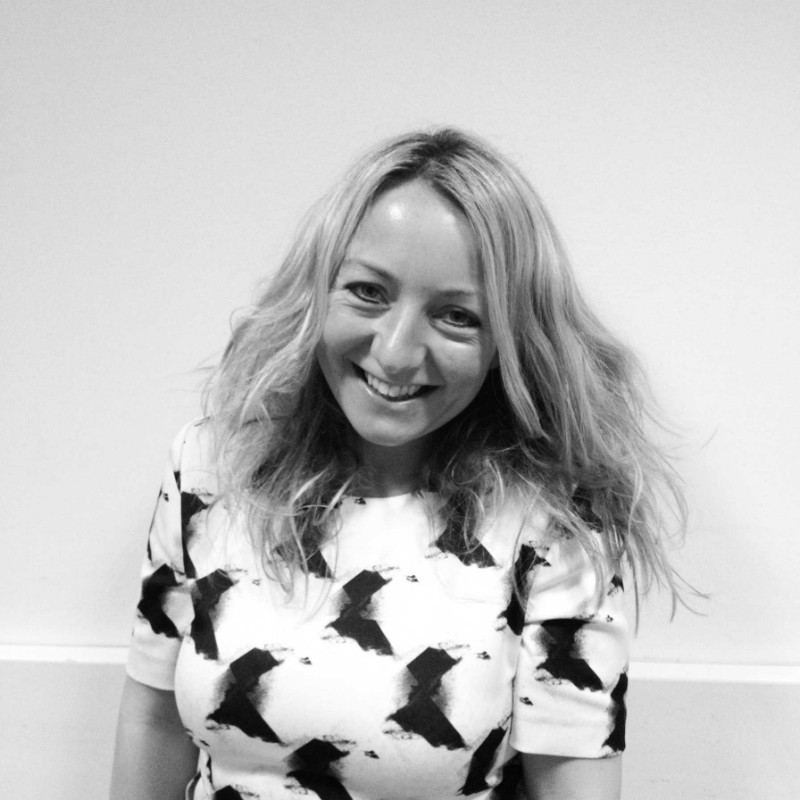 Lara Kilner is a writer and editor with two decades of experience in national newspapers, magazines, and websites. She writes about food, lifestyle, travel, health and wellness, and entertainment, and regularly interviews celebrities and people with interesting life stories and experiences. Her foodie content has included interviews with Jamie Oliver, Rick Stein, Queer Eye's food expert Antoni Porowski, the Hairy Bikers, Hugh Fearnley Whittingstall, Raymond Blanc, Andi Oliver, Paul Hollywood, Prue Leith, and Nadiya Hussain.