50 easy leftover chicken recipes
A lovely big roast chicken is a real treat, but what are you supposed to do with all the leftover chicken? See our easy recipes to make another meal from your leftover chicken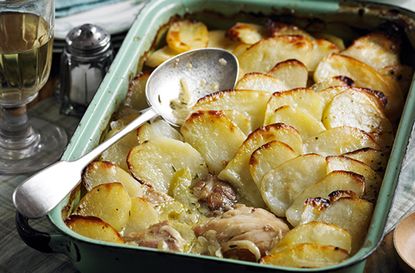 (Image credit: Future)
Goodto Newsletter
Parenting advice, hot topics, best buys and family finance tips delivered straight to your inbox.
Thank you for signing up to GoodTo. You will receive a verification email shortly.
There was a problem. Please refresh the page and try again.
Our easy leftover chicken recipes make sure there's no waste when it comes to roast dinner leftovers. From curry to casserole, pasta to soup, we've got many ways to use up leftover roast chicken...
A big roast chicken is a lovely Sunday treat, but what are you supposed to do with all the leftover chicken? Buying a whole bird is often cheaper than buying portions separately. It can however leave you with lots of leftovers.
The great thing is that cooked chicken can be re-used in other meals the next day or so after, especially when stored correctly. You just need to make sure that it is thoroughly re-heated and piping hot when warming up and serving again.
Leftover chicken can be kept in the fridge for 2-3 days when stored in an airtight container. You can also freeze it for up to two months. If you're freezing cooked chicken, it's a good idea to cut it into strips or chunks so you can grab handfuls of the amount you need.
The best thing about these easy leftover chicken recipes is that they're versatile so you can easily swap some of the fresh ingredients out for ones that you have in your freezer or in your store cupboard.
There are so many ways to jazz up leftover roast chicken. From chicken stir-fries to chicken curries, we've got lots of delicious leftover chicken recipes to choose from. You'll never have to eat the same thing two nights in a row...
Looking for more inventive ways to use your leftovers? Our recipes for using up leftover beef are sure to inspire!
Leftover chicken curry
Make up some curry sauce (you can make a homemade one or grab a jar if you're short on time) and add your cooked chicken 5 minutes before it's ready. A hearty curry will feel like you're eating a completely different meal, rather than just leftovers.
Ingredients you need:
Recipes to try:
Leftover chicken soup
Pretty much any of your leftovers can be boiled down to make a soup. You simply combine what you have in with a little stock and either leave chunky or whizz smooth with a hand blender.
Ingredients you need:
Stock cubes (or you can make your own stock with leftover chicken bones)
Leftover vegetables (optional)
Cream or milk (optional)
Recipes to try:
Chicken soup
Leftover chicken bake
A bake doesn't need to have a pasta or potato topping, you can simply bake chicken with a cheese or tomato sauce. A breadcrumb, crumble or oaty topping will give it a nice crunch.
If you do have potatoes in, slices or mash would also make a good topping.
Ingredients you need:
Sauce (cheese or tomato)
Breadcrumbs (optional)
Recipes to try:
Leftover chicken casserole
A casserole doesn't need to spend hours simmering. Chicken casseroles have a lighter sauce so they don't need as long for the flavour to mature as a red meat version. You can make a delicious stock-based vegetable sauce and add your cooked chicken into the mix. A chicken flavoured stock will give you a fab added flavour - you could even save some of the juices from your roast chicken for an extra strong taste.
Ingredients you need:
Chicken stock
Onions
Vegetables - your choice
Recipes to try:
More
chicken casserole recipes
Leftover chicken skewers
Chicken katsu skewers are a unique appetiser to serve if you've got guests coming round, as well as being a tasty afternoon snack just for you. Using the leftover chicken in your fridge and some fresh vegetables, you can create this delicious twist on a Japanese favourite.
Ingredients you need:
Chicken breasts
Soy sauce
Honey
Onions and carrots
Fresh root ginger
Garlic cloves, crushed
Medium curry powder
Chicken stock
Recipes to try
:
Leftover chicken pie

A crisp coating and a creamy sauce and voila - your leftover chicken is transformed into a brand new dish. Always keep a roll of ready made pastry in the kitchen so you can gather all your leftovers together in a quick and easy way.

Ingredients you need:

Pastry
Chicken stock
Cream (optional)
Vegetables (mushrooms and leek go particularly well)

Recipes to try:Chicken and mushroom pie

More Chicken pie

Leftover chicken stir-fry

(Image credit: Getty Images)

There's nothing easier than a cheap, quick and easy stir-fry. Fry up some leftover veggies with some noodles or rice and a tasty sauce. Chuck in your cooked chicken towards the end and warm through - simple!

Ingredients you need:

Stir-fry vegetables (you can chop vegetables you have into thin strips)
Stir-fry sauce
Rice or noodles (you can even use potatoes for a more Mediterranean feel)

Recipes to try:More chicken stir-fry recipes

Leftover chicken tray bake

(Image credit: Tony Briscoe)

If you've got leftover chicken from a roast, we're betting there is a few stray roast potatoes and some veg too? A tray bake is an easy way to warm them all up together. All you need to do is drizzle with a little flavour and stick in the oven.

Ingredients you need:

Potatoes (can be cooked)
Onions
Lemon/lime juice
Sauce (like soy sauce or teriyaki)

Recipes to try:Lemon chicken tray bake

Leftover chicken noodles

(Image credit: JEMMA_WATTS)

You'll always find a packet of noodles lurking towards the back of your food cupboard, make good use of them by teaming them up with your leftovers. Chicken with a nice Chinese-style sauce is the perfect Monday night meal.

Ingredients you need:

Noodles
Sauce (sweet chilli or a ready made Chinese sauce would work well)
Stir-fry veg (or whatever you have, sliced finely)

Recipes to try:More noodle recipes

Leftover Mexican chicken

Strips of cooked chicken make cooking Mexican food nice and speedy. Season with some paprika mix, warm through (you can have it cold if you would like) and wrap up with some rice, peppers and some delicious sauces. Easy.

Ingredients you need:

Rice
Wraps
Mexican spice mix (or make your own with chilli, oregano, paprika and cumin)

More Mexican recipes

Leftover chicken pasta

Good old pasta. As long as you've got a bag in the cupboard, there is usually some way to use up your leftovers. Chicken and pasta is a lovely combination - you can sprinkle cold cooked chicken over your pasta to make a pasta salad or heat it up in a sauce to pour over it or bake under a cheesy topping.

Ingredients you need:

Pasta (dried or fresh)
Sauce (a homemade tomato or cheese sauce would be perfect)
Vegetables
Cheese (optional)

Recipes to try:

Leftover chicken salad

A nice option for lunch the next day is a leftover chicken salad. You don't need to worry about heating the chicken up and you can just throw together all your salady bits. Couscous, rice or pasta will make it nice and filling.

Ingredients you need:

Salad leaves
Tomatoes
Salad dressing

Recipes to try: More chicken salad recipes

Leftover chicken omelette

Eggs aren't just for breakfast, they can the basis for a filling family meal if used right. An omelette, tortilla or frittata brings together all your ingredients into a one tasty slice. Serve with salad and cooked veg or some pasta or potatoes if you want something a little more filling.

Ingredients you need:

Eggs
Cheese
Whatever you have in!

Recipes to try

More omelette recipes

Leftover chicken risotto

(Image credit: Brett Mulcahy)

Risotto is a seriously underrated dish. You only need rice and some stock and you can pull together your leftovers in one tasty dish. You need to stand by the hob to slowly stir in the stock but it's worth the effort for value alone.

Ingredients you need:

Rice (risotto is traditionally made with arborio rice but whatever rice you have in will work)
Stock
White wine (optional)
Vegetables like peas or spinach (optional)

Recipes to try:

More risotto recipes

Leftover chicken paella

An exotic treat and also a good way of using up your leftover chicken - win-win! Paella is pretty similar to risotto to make, you combine rice with stock and wait for it to absorb it. Unlike a risotto you can just pour it all in at once, rather than a little at a time, so it's less time over the stove! A few Spanish ingredients like chorizo and paprika and your chicken and rice is given a new twist.

Ingredients you need:

Rice (you can get paella rice but you can use whatever you have in)
Chorizo
Paprika

Recipe to try:

How to make paella - with step-by-step pics!

More Spanish recipes

Leftover chicken sandwiches

Got bread in? Chuck your chicken in a sandwich. There are lots of different combinations you could try: chicken and bacon, chicken and sweetcorn, chicken and stuffing or just plain old chicken mayo - whatever you have in!

Ingredients you need:

Bread
Mayonaise or butter
Salad (optional)

More sandwich recipes to try

Leftover chicken tart

It's always handy to have a roll of ready-made pastry in your fridge or freezer. A pesto, tomato puree or cheese topping will house your chicken and any veg you have in - instant dinner.

Ingredients you need:

Ready made pastry
Pesto/cheese or tomato puree
Egg to glaze

More tart recipes

Leftover chicken tacos

These delicious chicken taco bowls are a great way to use up any leftover chicken, just add salad and tortilla wraps for a lovely light meal.

Ingredients you need:

Corn
Tortilla
Chicken
Mayo
Lettuce

Get the recipe: Chicken taco bowls

Leftover chicken tagine

A Moroccan-style stew, tagines are a quick way to give your leftover chicken lots of flavour and all you need is chopped tomatoes and some spices. A tangy lemon couscous is a cheap and delicious side.

Ingredients you need:

Chopped tomatoes
Moroccan spices (You can make your own with cumin, coriander and turmeric)
Couscous
Chickpeas (optional)

Recipes to try:

Leftover chicken pilaf

Pilaf can be made with most leftovers and it couldn't be easier to make. It's just a simple combination of rice, stock, herbs and spices and some veggies. Rice is handy ingredient when it comes to using up leftovers, other good dishes to try are pepperpot and jollof rice.

Ingredients you need:

Rice
Stock
Herbs
Vegetables

More rice recipes

Leftover chicken stock

If you've only got the scraps and bones of the chicken left, you can still stretch it a little bit further. Homemade chicken stock is easy to make and it taste so much better than stock cubes. Make up a big batch and freeze in portions so you can grab the amount you need easily. Soup is delicious when made with a homemade stock.

Ingredients you need:
Parenting advice, hot topics, best buys and family finance tips delivered straight to your inbox.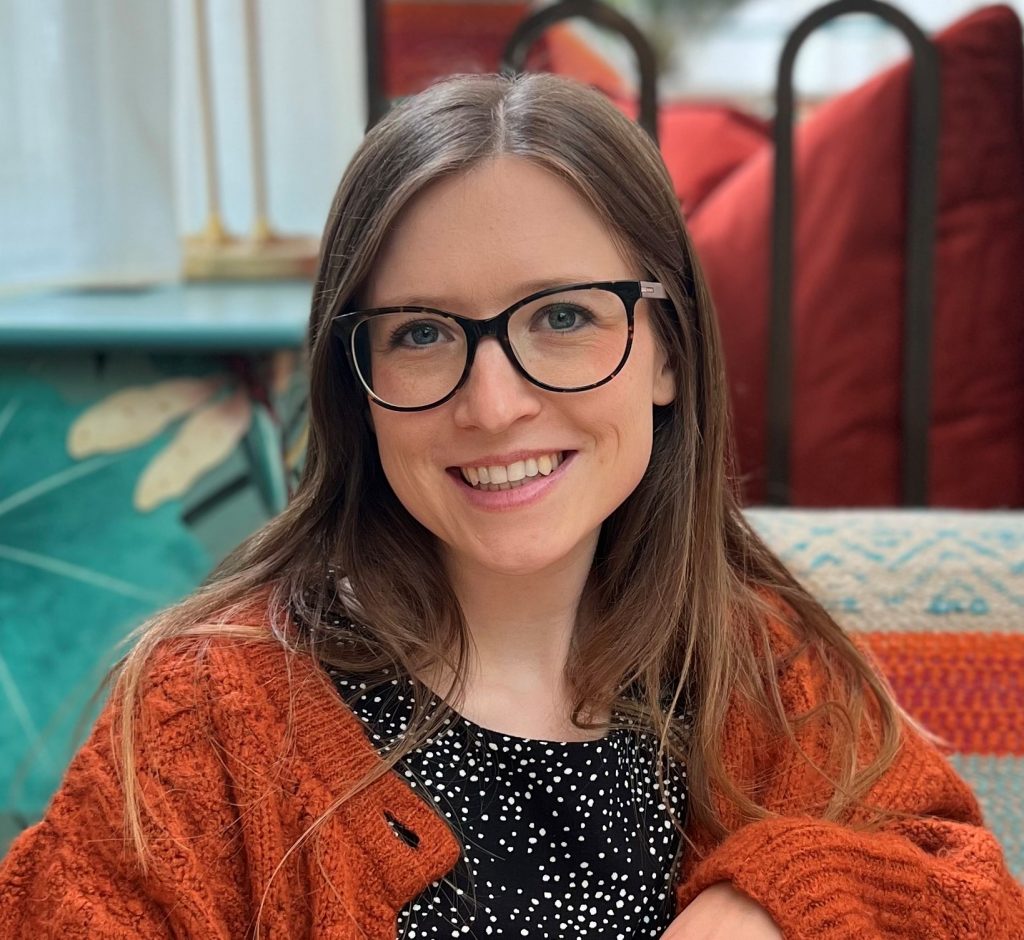 Jessica Dady is Food Editor at Goodto.com and has over 10 years of experience as a digital editor, specialising in all things food, recipes, and SEO. From the best food hampers to cookbooks, from the best cake stands to kitchen appliances, Jessica has a wealth of knowledge when it comes to must-have food products. A passionate baker, she spends some of her time creating celebration cakes for friends and family including her two lucky children.