Homemade food gift ideas for Christmas, birthday and other special occassions
Food gift ideas can be difficult to come up with if you want something truly original - but these food gift recipes are easy to make at home and will make thoughtful edible gifts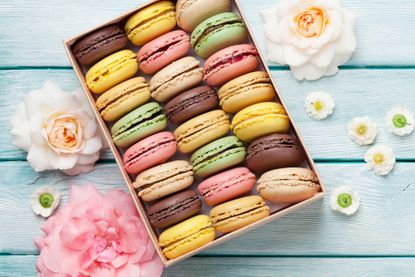 (Image credit: Getty Images/iStockphoto)
Goodto Newsletter
Parenting advice, hot topics, best buys and family finance tips delivered straight to your inbox.
Thank you for signing up to GoodTo. You will receive a verification email shortly.
There was a problem. Please refresh the page and try again.
These easy homemade food gift ideas are perfect for all special occasions.
We've definitely got something for everyone on this list. From creamy fudge and delicious chutney to soft marshmallows and homemade jams.
There's something so nice about making a homemade food gift for your loved ones. It shows someone how much you care and they'll really appreciate the time you've taken to prepare them a freshly-made gift at home.
Did you know that Kate Middleton apparently made the Queen jars of homemade chutney as a Christmas food gift the first year that she was ever invited to spend Christmas Day with the royal family? The perfect gift for someone who already has everything they need!
One of the best things about homemade food gifts is that they can be a very cheap present option if you do it the right way. You could save a fortune in the long run, especially around Christmas when you'll have lots of people to buy for.
We've roughly priced all the recipes in this gallery, so you can budget accordingly, and you might be surprised at just how cheap some of them are!
A big batch of fudge can be divided into individual portions and given as gifts to teachers, colleagues, and as stocking fillers for the kids. And a vat of homemade jam or chutney, for instance, can spread very far and you only need a few ingredients and some empty jars.
Homemade chocolates and sweets always go down really well as gifts too! Chocolate truffles, candy, sweets - whatever it is you think they'd like, find out their favourite treat and turn them into a gift.
Click through to see all our delicious and easy-to-make homemade food gift ideas...
Homemade toffee
This easy coffee and cardamom toffee makes a smart treat and is the perfect foodie gift for special occasions. Tie with a bow or break into pieces, pop into a cellophane bag and finish with a pretty ribbon.
Get the recipe: Coffee and cardamom toffee recipe
Macarons
French macaroons are easier to make than you may think. They're a fancy little treat which look beautiful, and that are sure to put a big smile on that special someone's face. Crisp, sweet and delicious. Plus, because they're so expensive to buy at around £1 per piece in most shops, you'll save a fortune by making your own.
How to store/gift wrap: Store in an airtight container in the fridge for up to 1 week. A little gift bag or macaroon box will do these tasty treats justice!
Recipes to make:
Festive cake pops
Cake pops not only look good, they taste good too! They're very big at the moment, so it's easy to find the cake pop sticks, gift bags and candy melts to make them. We like to use eBay for cheap cake supplies, but you can now get most things in supermarkets, too.
How to store/gift wrap: Store in the fridge to keep them fresher for longer or pop in an airtight container. Gift wrap with a clear gift bag and tie with a small ribbon - if you're only making cake pops as a gift you could package them with a stand too.
Recipes to make:
Cookies
From chocolate chip cookies to buttery shortbreads, sweet biscuits are the perfect choice when it comes to food gifts. If you wanted to make up a little set then these would be perfect popped inside a mug along with a few fancy teabags as an indulgent afternoon treat for whoever you're spoiling!
How to store/gift wrap: Store in an airtight container in a cool, dark place. These are best made a few days before giving as a gift so they don't go stale. You can make the dough in advance and freeze. Present in a gift box or stack and tie with a bow.
Recipes to make:
Cupcakes
Cupcakes are a great choice when it comes to food gifts. You can make up a massive batch of them all in one; the kids can even get involved too! Top with buttercream or bake in colourful cupcake cases - everyone loves a cupcake!
How to store/gift wrap: Pop your cupcakes into an airtight container and store for up to 1 week without decoration. Decorate before giving them away as a gift. A cupcake box or gift bag would work perfectly as gift wrap.
Recipes to make:
Homemade bread
Make someone feel extra special by whipping them up a whole loaf of bread. Bread is a really great food gift choice that is often forgotten in favour of sweeter options. It's a generous food gift that costs hardly anything to make.
How to store/gift wrap: You can freeze bread for up to 1 month or store in an airtight container or wrap in tin foil and store in a cool, dark place. To give as a gift, wrap in baking parchment and tissue paper and tie with a bow.
Recipes to make:
More bread recipes to inspire you including a gluten-free loaf.
Homemade drinks
Making your own drink is not only lots of fun, it's a great food gift too. One of our favourite recipes for homemade brew is this Elderflower cordial recipe pictured - easy to make in advance and just looks fab in a long necked bottled tied with a bow.
How to store/gift wrap: A glass bottle or jar would make great storage. Tie with a ribbon and pop into a wine gift bag before handing out to friends or family. You can make this wine around 1-2 month ahead of gifting.
Get the recipe: Elderflower cordial
Get the recipe: Homemade orange rose wine
Meringues
Who doesn't love meringues? These chocolate coated mini meringues are guaranteed to go down on your list of all-time favourites. Just whip up simple meringues and then coat them in chocolate and sprinkles and present them in bags or boxes - the possibilities are endless!
How to store/gift wrap: Pop in a tin or airtight Tupperware box and store. Once its ready to be given as a gift, place in a gift bag or box and seal.
Meringue recipes to make:
Get the recipe: Mini meringue kisses recipe (pictured above)
Get the recipe: Rose and lavender meringues
Get the recipe: Mini meringues
Florentines
Florentines are crunchy, sweet and drizzled in chocolate - what more could you want? They make a lovely fancy treat to take to someone's house when you're popping over for dinner and can be tweaked as Christmas gifts too, with a few red coloured dried fruits and a little edible glitter.
How to store/gift wrap: Store your Florentines in an airtight container in a cool, dark place. Pop into a cellophane gift bag and tie with a bow.
Recipes to make:
Parenting advice, hot topics, best buys and family finance tips delivered straight to your inbox.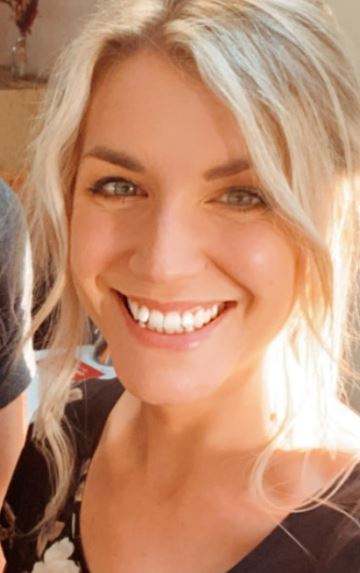 An internationally published digital journalist and editor who specialises in SEO strategy and content production, Rachael has worked as a writer and editor for both news and lifestyle websites in the UK and abroad. Rachael's published work covers a broad spectrum of topics and she has written about everything from the future of sustainable travel, to the impact of the coronavirus pandemic on the world we live in, to the psychology of colour.